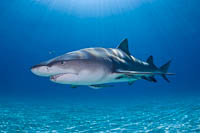 It's always a bit exciting when you get something published for the first time. I just saw the latest issue of Sport Diver magazine at our regular dive shop Cane Bay Dive Shop with two of my images in it.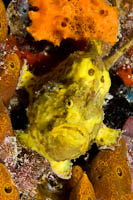 Sport Diver regularly does an image callout to a selection of underwater photographers, and we joined this list a few months ago after they invited. When they asked for some images of St Croix I submitted some, and included some from other places as well. They printed two of my images.  Very cool. I hope this will not be the last, as I must admit that Sport Diver pays very well for a dive magazine.
Here's the two images. One is a Lemon Shark from the Bahamas. The other a Frog Fish at the St Croix pier.