Solomon Islands September 2007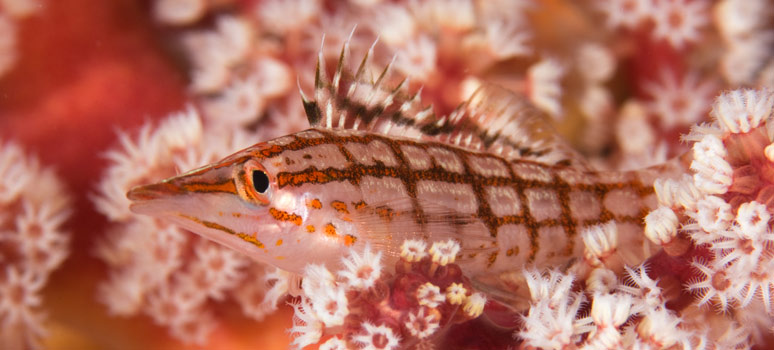 After the first dive I was reminded again why I like the Solomon Islands so much. It's not just the wonderful crew, the great boat, or the diversity of life. It's that every time we come here, we see something new and amazing. The first dive of every trip is a checkout dive so I don't take my camera. I'm glad I didn't because Julie 'cleaned' my regulator, resulting in me breathing in seawater. She swears it wasn't on purpose. Sure! Anyways, got that fixed in a few minutes and at the end of a nice calm dive Julie starts waving wildly. I know that means she must have found something cool, so I come over and look. She's found her first Halameda Ghost pipefish, high on our must-find critter list. The real diving hasn't even really started yet and we've already seen our obligatory 'first sighting'.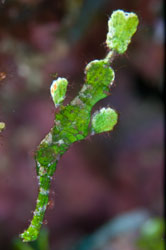 About two years ago Eric Cheng told us he wanted to do a Solomons trip and we immediately decided to join him. To make the most of it we also booked the trip before and after, for a total of 3 trips of diving. The first trip only had 10 guests, so we had a lot of space on the boat. With only 3 serious shooters we've got the whole ocean to ourselves. It's only a short 7 day trip so we don't travel very far. On the first day we not only spot the Halameda Ghost Pipefish, but also a pair of Harlequin Ghost Pipefish and many other critters.
In the aftermoon we visited a nice pinnacle named Velvia Reef. This is a shallow pinnacle at about 30 feet which usually has a lot of nice critter life. Unfortunately we didn't spot too much this time.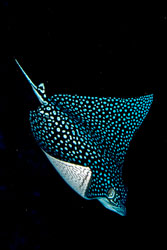 The second day we started on Rainbow Reef, a pinnacle that starts at 60 feet that's a really nice wide angle dive. There's a lot of fish action with barracudas swirling and we got buzzed by some very pretty eagle rays. This site also has a lot of very pretty fans and soft coral which make for nice scenic images. We then do the Wreck of the Ann and end the day at White Beach, an old navy supply base where lots of material got dumped into the ocean. I try my luck trying to photograph some archer fish in the mangroves but they're truly smarter than me and I never get a good picture.
Day 3. We're heading to Mary Island, a small vulcanic island in the middle of nowhere. We got some very large barracuda schools, and some smaller schools of jacks. It's too bad that digital doesn't do very well with sunballs because this is the place to get swirling barracudes with sunballs. It's nice to see that this site is starting to grow some soft corals.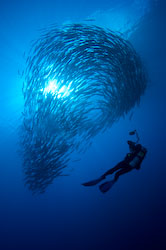 We have a really nice group of people on this trip. There's a two american couples, an american photographer named Todd Winner that I'd heard of before (photo left), an australian guy and two italian photographer. Unfortunately their english wasn't that good so we couldn't communicate much. Still, we all worked well together and had a lot of laughs.
On the fourth day we head to the western Russell Islands and dive on a site called Karamalun, and after that Batcave. The batcave is just that, a cave you can surface in that is home to a colony of bats. Just make sure you keep your regulator in your mouth! Because the weather is just too rough and some of us are getting a bit seasick we quickly head back to the central Russels. Also sleep deprevation is setting in and I pass out in the afternoon and miss a dive or two. Julie found some nice pygmys on almost every dive today, some on contrasty fan colors.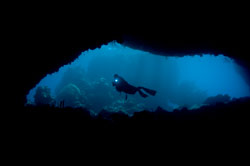 The next day we head back to the western Russels and try our luck again on the natural cave formations that we missed out on yesterday. We start on Taikulum, a place the Bilikiki found only recently that has a mobula ray cleaning station. I got to see about 10 of them in small groups. Next we dive the famous Leru Cut, thats been seen on many photographs. We had an awesome showing this time with sunrays slicing down the cave like i've never seen before. The same bright sun also gave us a good show on the third dive at Custom cave, where a hole in the ceiling creates 1 wide sunbeam down the cave. We finish of the day at Mirror Pond, a nice quiet macro area.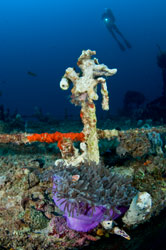 We've come to the last day of diving. We start the day at an airplane wreck called the Mavis. It's a bit of a mucky site so we put on macro lenses. We search around for some shrimp we've seen here before but we don't find any. The guys with wide angle also don't have much luck as the vis was just too bad. Next up is another wreck, this time a large ship. It's actually a really nice dive site with lots of growth and life around the wreck. I found a nice spot with an anemone and Michelle offered to pose which gave me a nice shot. I also watched a lion fish hunting some anemone fish, which was very interesting to see. Im glad it never actually struck though. We finished off the day at one of our favorite dive sites called Anuha. Julie pulled another magic trick and found a frogfish, in addition to the 6 or so sea horses that were known to be there. Not a bad way to end the diving.
We finish off the trip with a nice sunset cruise on our way back to Honiara. The next morning all the guests disembark and Julie and I hang around town for a while waiting for the next group to come on board. This will be Eric Cheng's trip, which will be continued in the next tripreport.
| | | |
| --- | --- | --- |
| The | | End |
For more images see our photo gallery (coming soon)