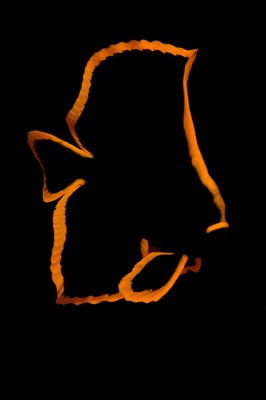 About a year and a half ago Julie and I did a long trip in the Banda Sea. This is when the idea for another trip to Indonesia grew. Eric was thinking about doing a similar trip, from Northen Papua through Ambon towards Flores. We immediately agreed to join this trip, which eventually turned into a double trip. He also arranged for a well known guide named Graham Abbott.  So we'll be heading back to Indonesia for a full month on the Seven Seas liveaboard.
Since we're in the area anyways, we also decided to take a small group into Lembeh, a well known diving mecca that both Eric and us have never been to. It's a macro heaven, with black sand bottoms and some of the most amazing macro around. And to top it off, Julie and I will spend a few days in Singapore before the main trip, to acclimatize to the time zone change and catch up with some diving friends.
We can't wait to start this trip. It promises to be a very rewarding trip and we expect a lot of good photographs. It's also going to be great to see all our old friends again, as almost everyone on board will be someone we've already been diving with.