We've returned from our trip to Komodo. It was by far the best trip Julie and I ever did. Not only did we have great people on board, including Eric Cheng, Norbert Wu and Andy Sallmon, we also got to see many critters we've never seen before. Horseshoe Bay is now our most favorite dive site.
Not only did we see cool stuff underwater, we also saw a Komodo Dragon in the wild. As it entered the beach we were anchored at we rushed to shore and took some photo's. The dragon was quite nervous but let us get really close.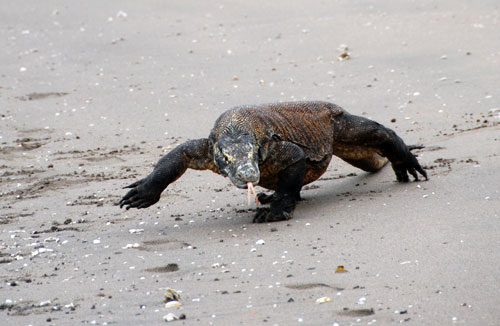 The Kararu explorer was a nice boat, even though it seems to lack a bit in maintenance. We had a lot of equipment failures, which was quite annoying. But the amazing wildlife makes up for it, so we'll go back anytime.